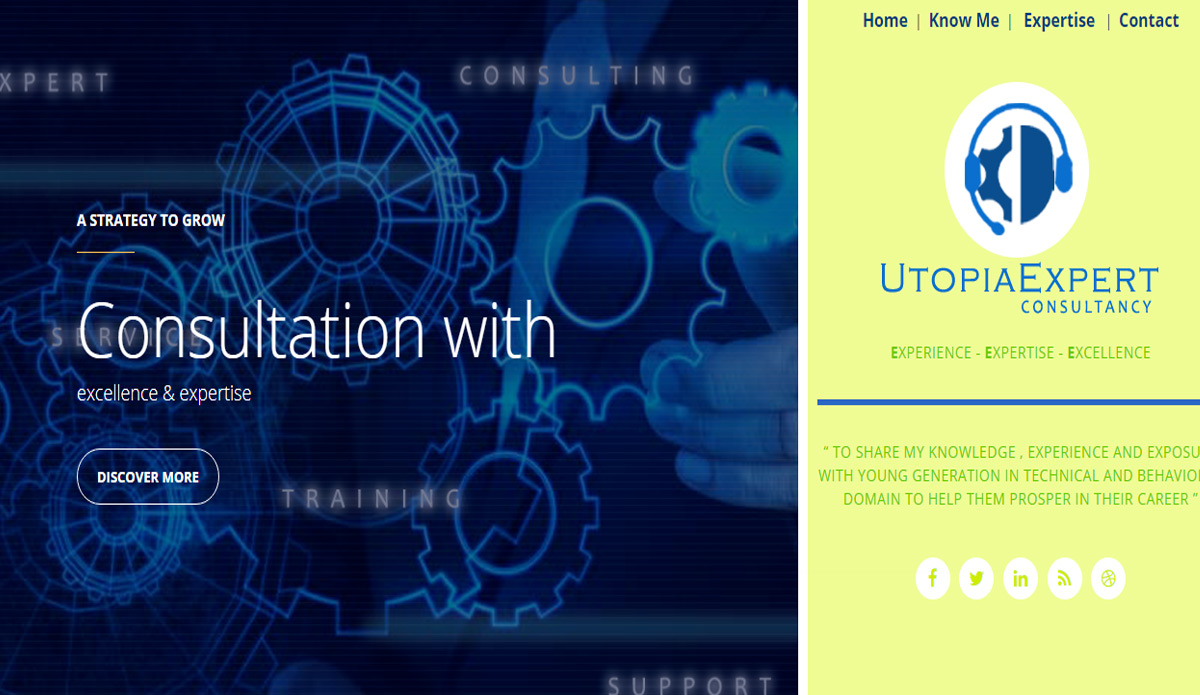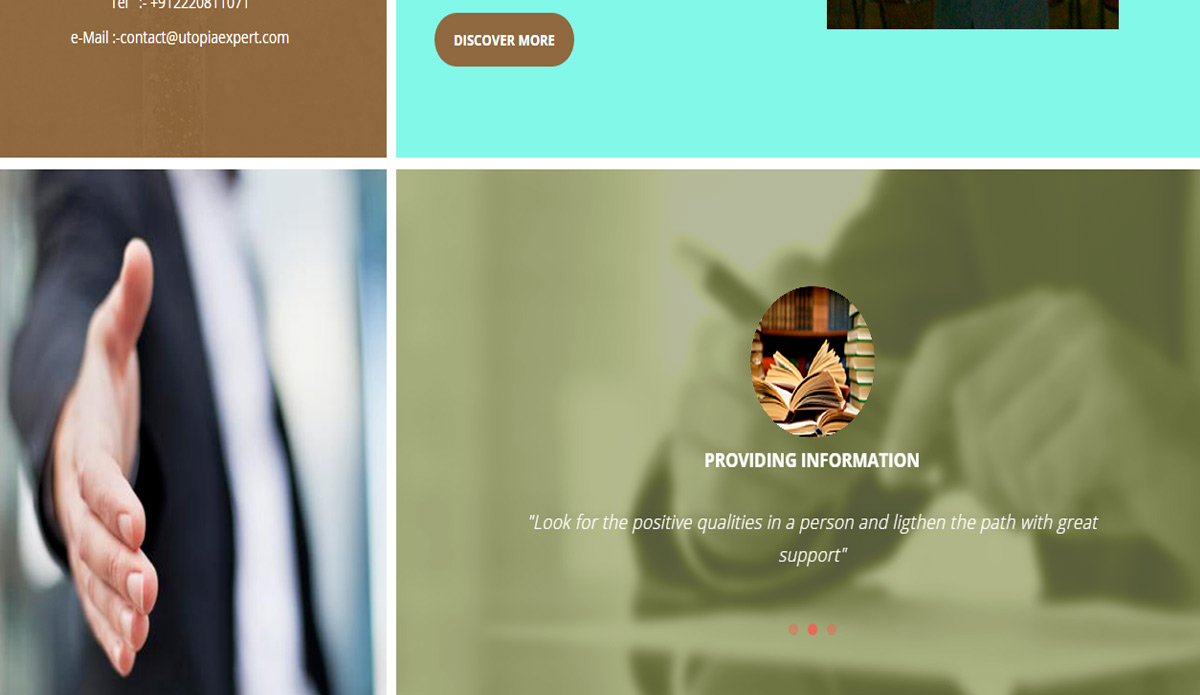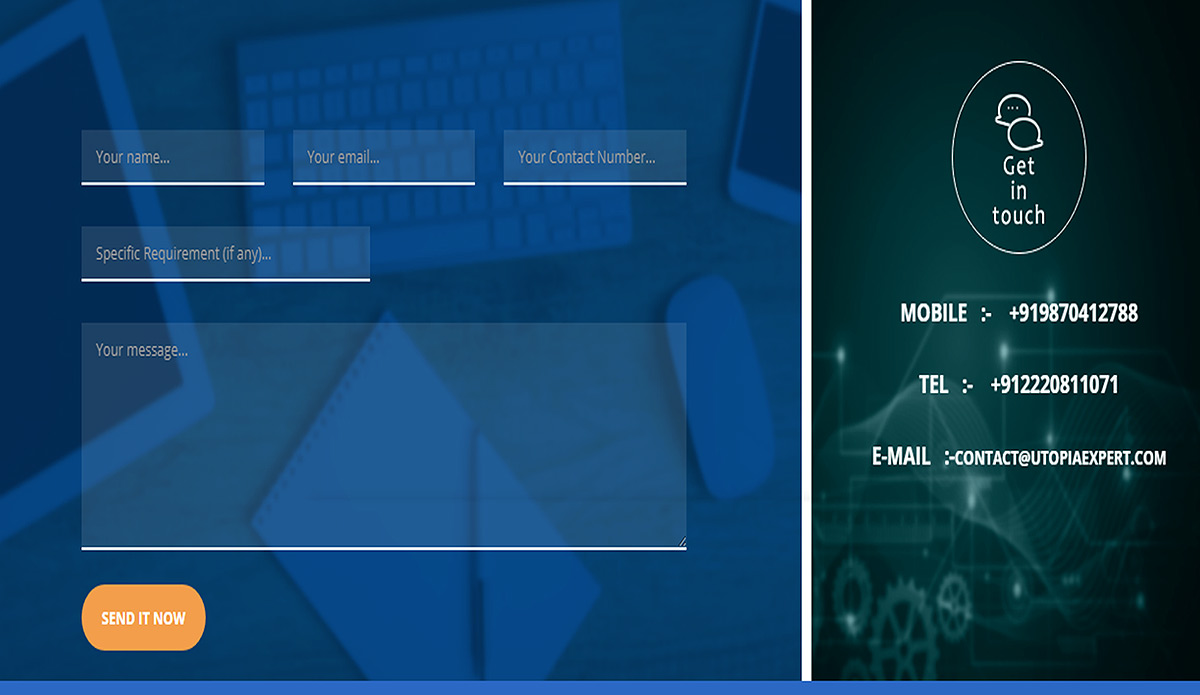 Utopia Expert Consultancy
[Website Design for Professionals] Ramesh Gaudana, with a strong Education background M. E. (Mechanical Design from V.J.T.I. Matunga, Mumbai [1975] and B.E. [Mechanical] from B.V.M. Vallabh Vidyanagar, S.P. University , Gujrat[(1967].

With experience of more than four decades with dedicated performance in the industry with the vision of "Passion....to ....Success" always keen to share his knowledge experience and exposure with young generation in Technical and Behavioral domain to help them prosper in their career

In modern era of living one who is working as a professionals like Engineers, Chartered Accountants, Insurance Agents, Consultants, Fashion Designers, or any other field, it is requirement to get connected in network to boost your skilled based professions.

We have special option either seperate Domain-Hosting package-Designing or SUB-DOMAIN-Hosting-Designing as per ones' requirement, with same level of support and services provided that suits your budget.

Our Service for this project started with Logo Design, Domain Registration, Hosting, Website Designing, SEO, Yearly updatation & maintenance.