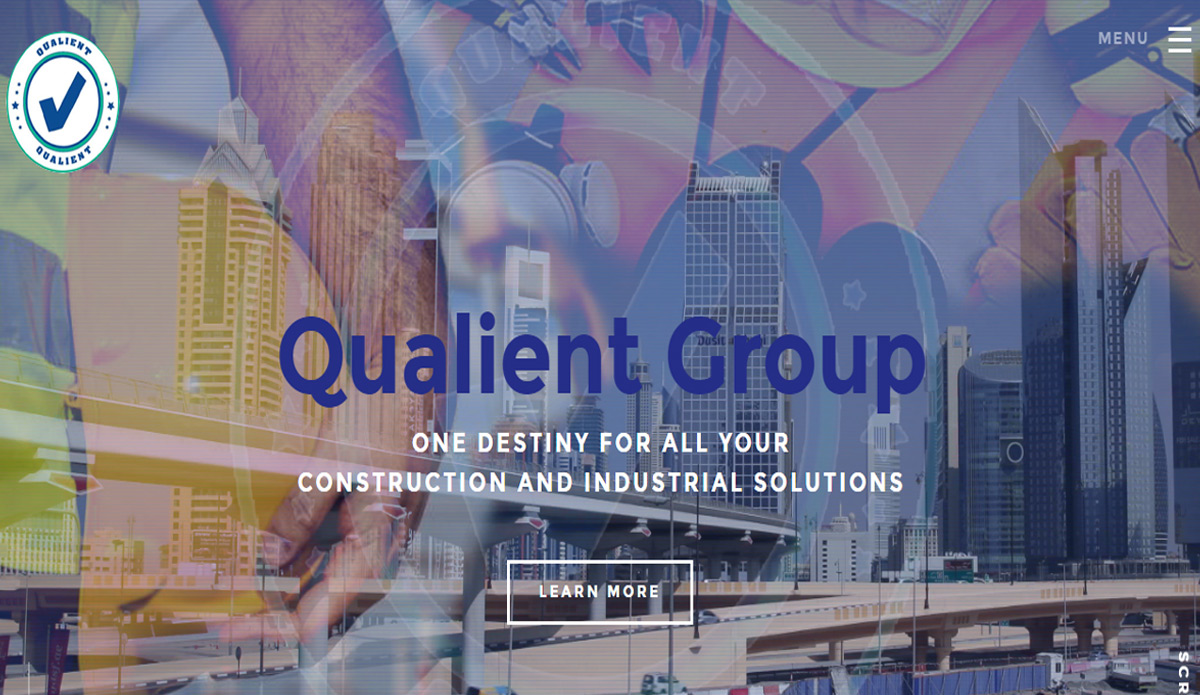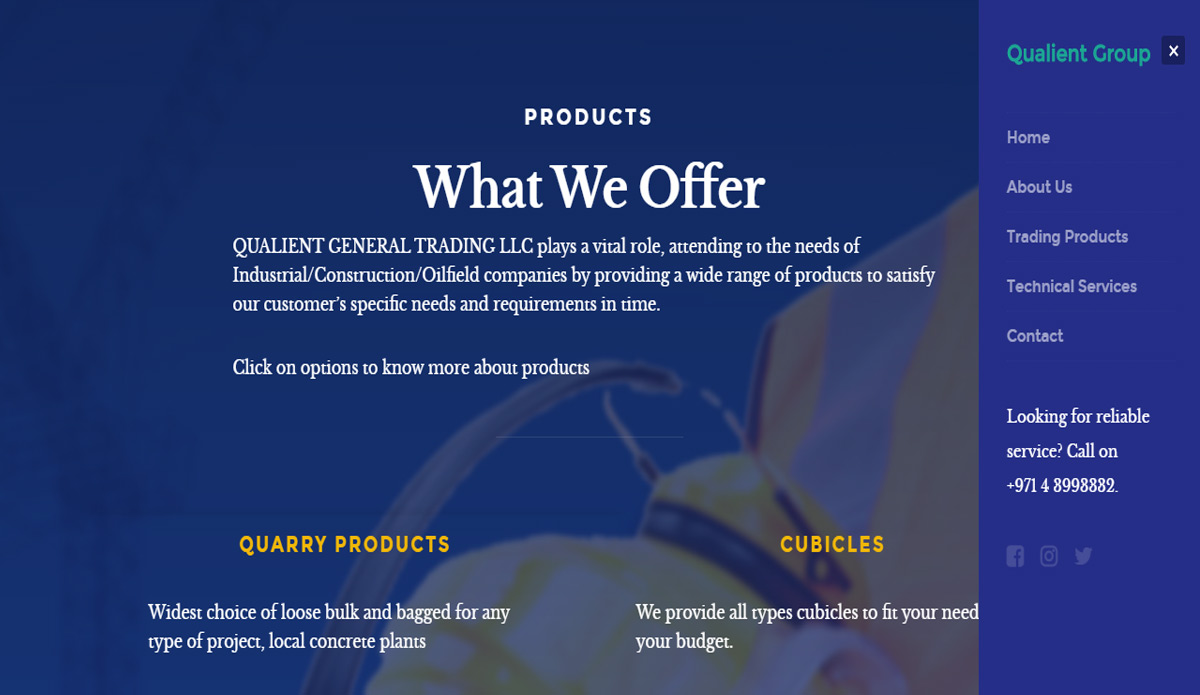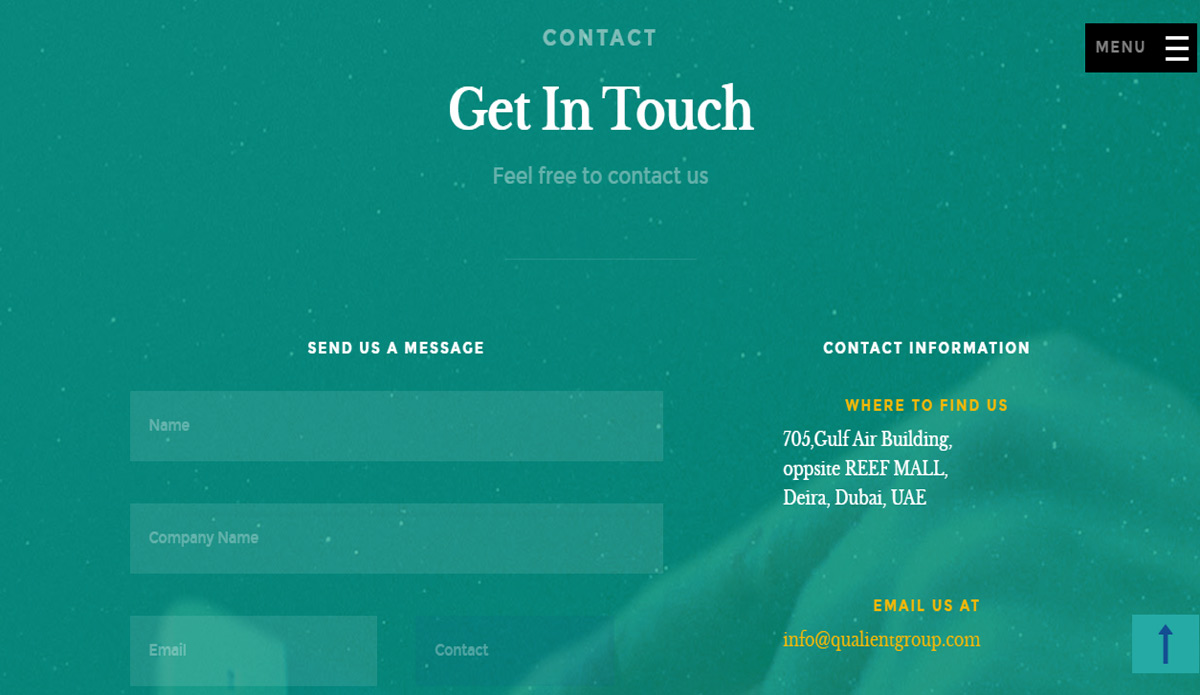 QUALIENT GENERAL TRADING LLC
ONE DESTINY FOR ALL YOUR CONSTRUCTION AND INDUSTRIAL SOLUTIONS.

QUALIENT GENERAL TRADING LLC based in Dubai, UAE as a service oriented and professionally managed company engaged in supply of different types of products such Quarry Materials, Steel Hoardings, Safety Products, GI Cable Tray / Trunking, Plastering Accessories etc. to the the industrial and construction sector. Qualient with diversified activities, dominating their presence in the industrial/Construction sector for the past five years

Combination of beautiful colours with use of modern languages in designing almost in every section of front look is holding movement to make user feel interesting in surfing. The different of presenting all product range, (which might all users are aware of or must have seen in daily routine life), was priority while designing a website. The side sliding menu add elegance in designing.

Our service for this project is Domain Registration, Hosting, Website Designing, SEO, Yearly updatation & maintenance.