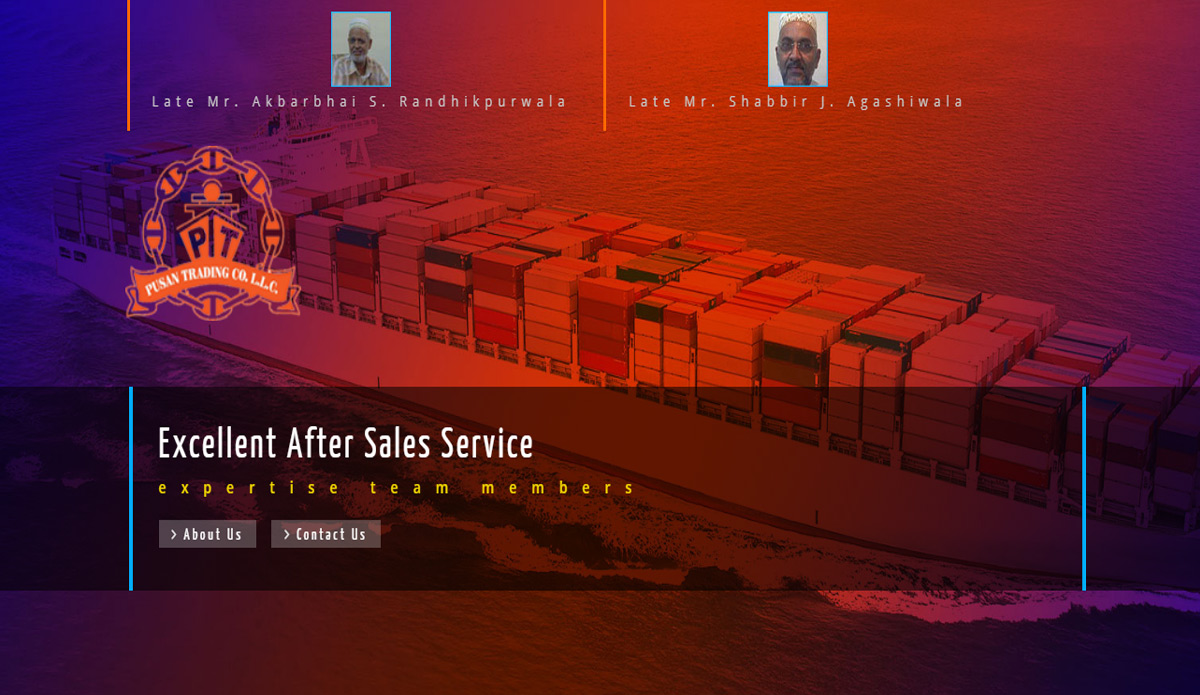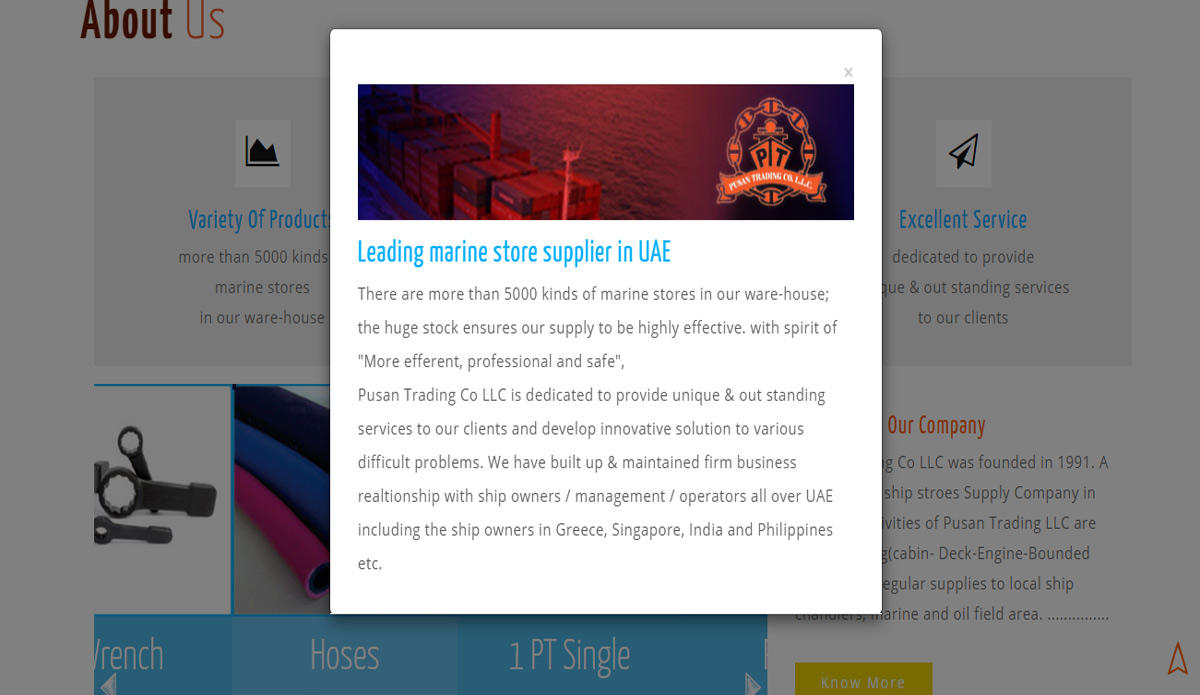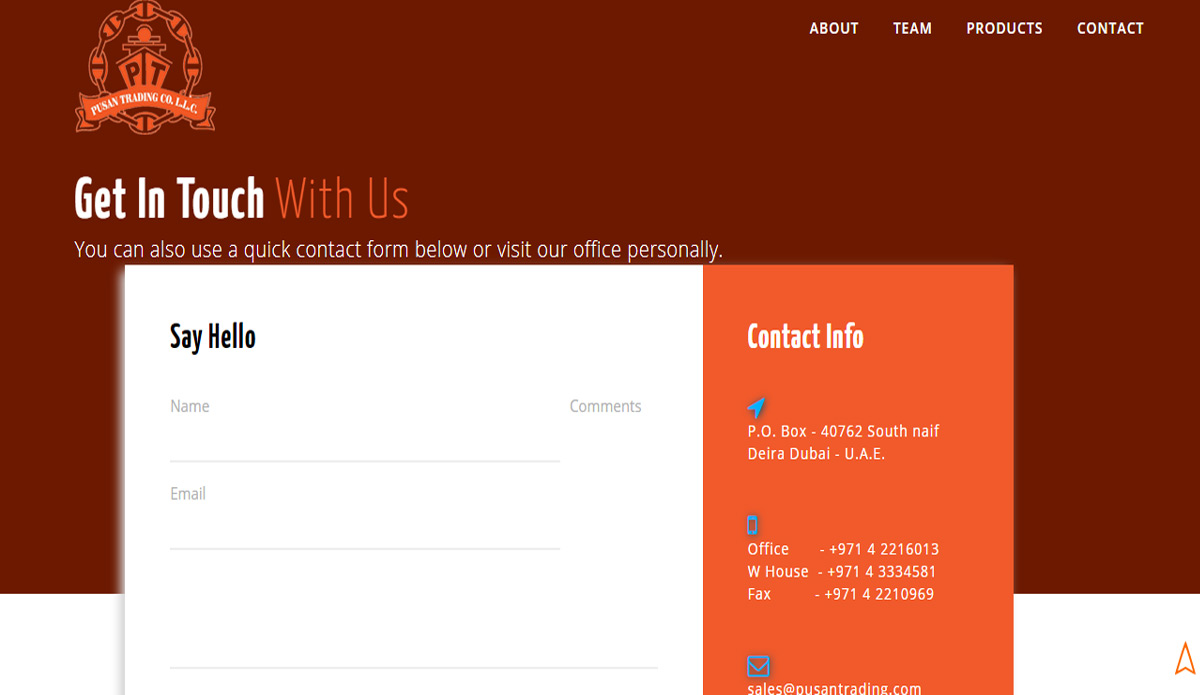 Pusan Trading Co L.L.C.
One of the oldest and trusted Professional ship stroes Supply Company in UAE. The activities of Pusan Trading LLC are ship handling(cabin- Deck-Engine-Bounded stores) and regular supplies to local ship chandlers, marine and oil field area.

The logo itself related to marine activity with Orange colour, while designing website Brown Colour is a second chosen colour, makes it look attractive. The different font & combination of bold-thin of text with some movement on pages makes it live experience.

The pop-up of About Us and the presentation of form to spark mark on designing aspect.

Our service for this project is from Domain Registration, Hosting, Website Designing, SEO, Yearly updatation & maintenance.