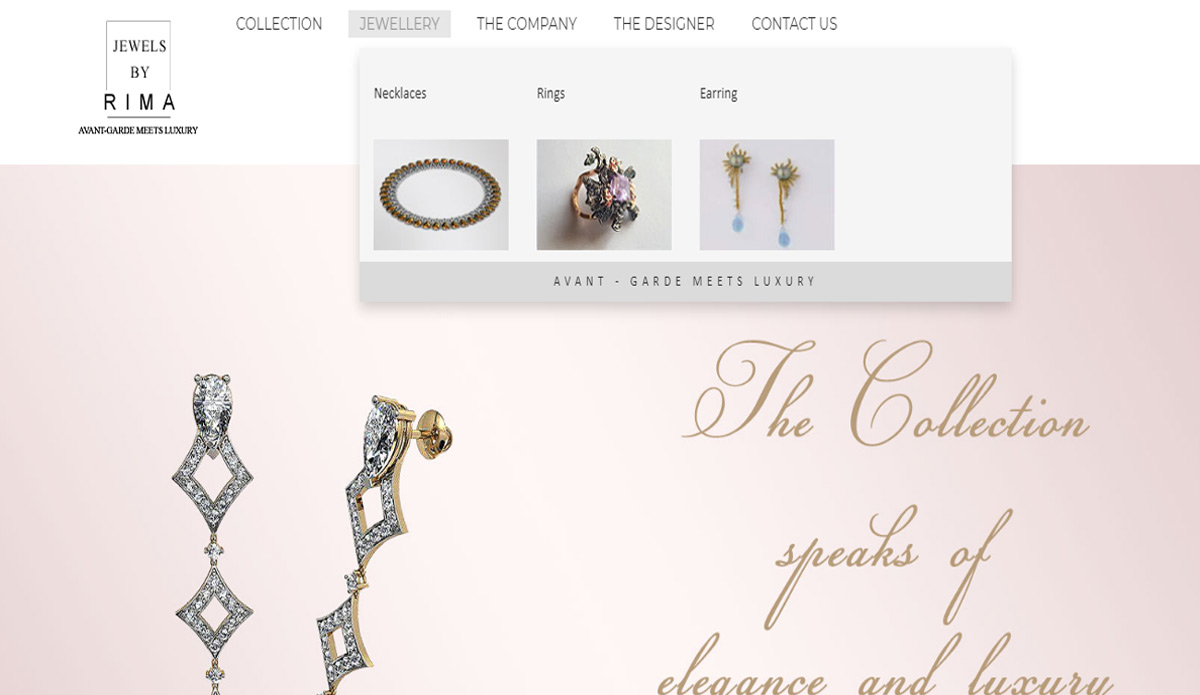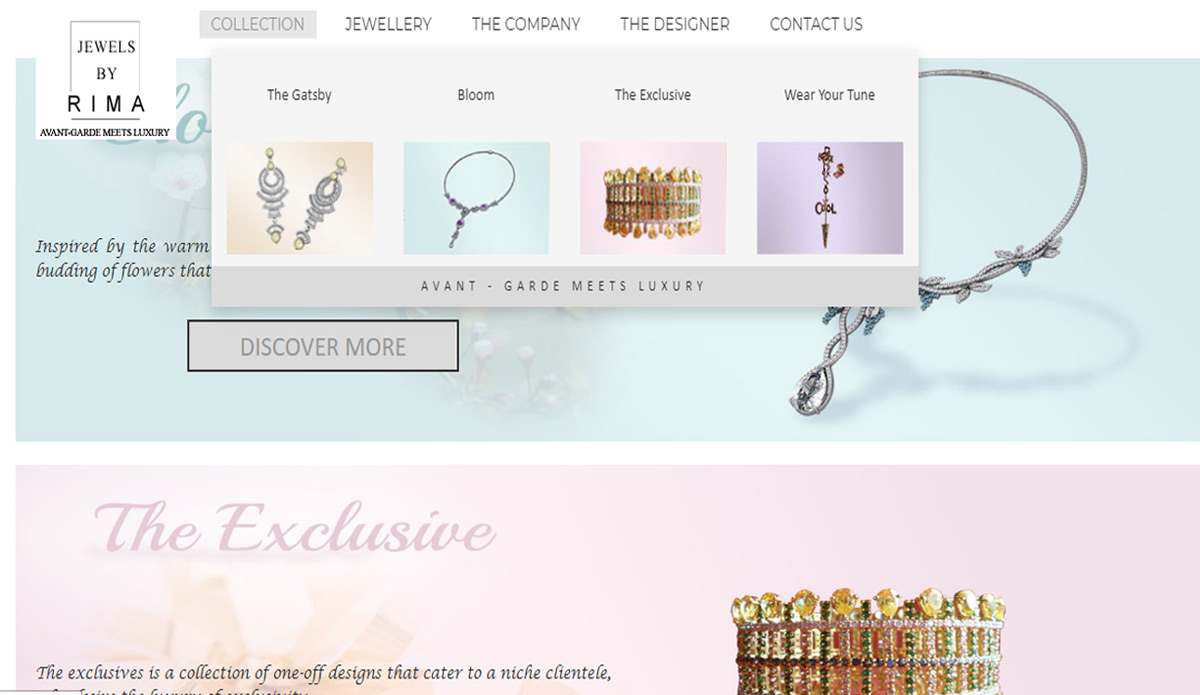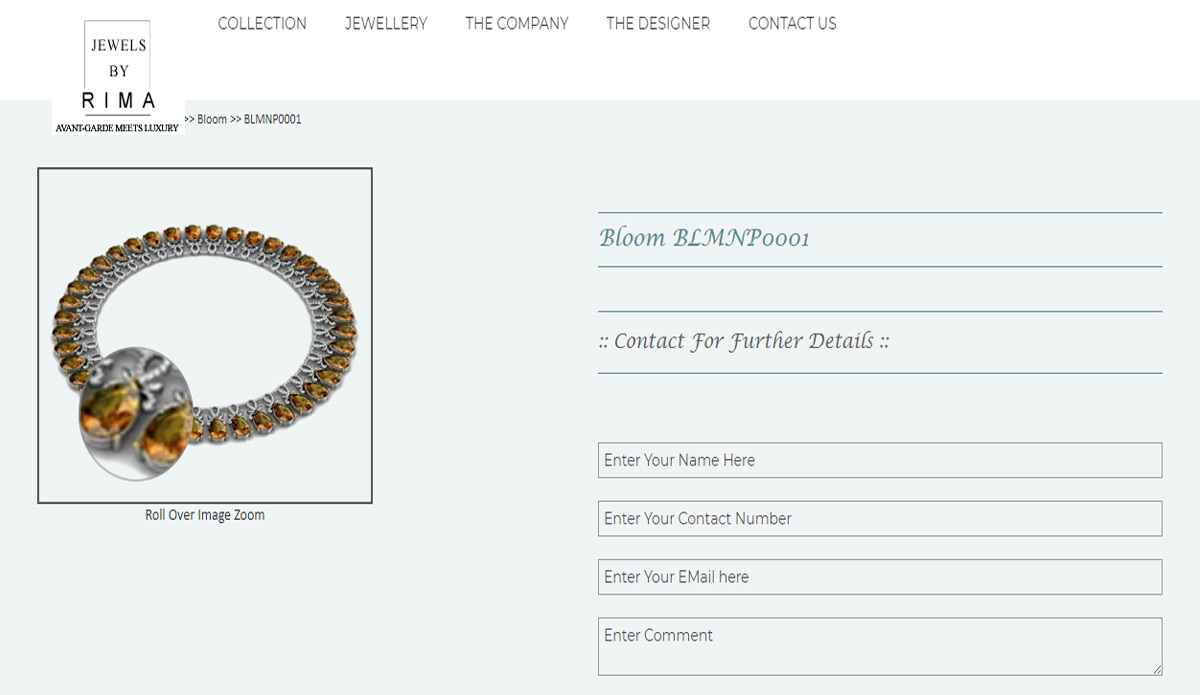 Jewellery Design by Rima
Jewelsbyrima is a presentation of jewellery designed by very talented Rima, experiened more than 15 years. This experience shaped her dream of creating a jewellery brand that brought together the dynamics of contemporary art and the elusiveness of luxury

This project is a wonderful journey of our work experience as beautiful colour combination categorywise with elegant look of all pages. Beautiful fonts different colour scheme is a great pleasure of wide scope of work. Combination of modern design with zoom option to each design in product detail pages, where user can get in touch for particular product/design with designer.

Our service for this project is from Logo Design, Jewellery editing, Domain Registration, Hosting, Website Designing, Yearly updatation & maintenance.